Top One

Launched

24 May 2010

Owner

TopTV

Slogan

Rise Up South Africa

"3rd & Bird" relation

Aired series
Top One is a defunct South African television network, which launched on the TopTV platform on 24 May 2010. The channel was replaced by Star One when TopTV changed its name to StarSat on 1 November 2013.
3rd & Bird was aired on this channel until its closing.
More
The channel was part of TopTV, which launched on 1 May 2010. TopTV's digital satellite packages included a 20-channel bouquet (including Top One) for R99 per month.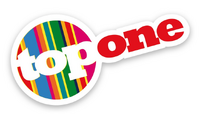 Ad blocker interference detected!
Wikia is a free-to-use site that makes money from advertising. We have a modified experience for viewers using ad blockers

Wikia is not accessible if you've made further modifications. Remove the custom ad blocker rule(s) and the page will load as expected.